Friday was spent checking into our Hotel, taking some bridal shots of brooklyn, visiting EAST HIGH (home to high school musical), going to This is The Place Monument, and the Grooms dinner. Brooklyns picutres were fun because well lets just be honest I didn't really care about her haha I just wanted to head back to that beautiful building. Here are just a few of the ones we took: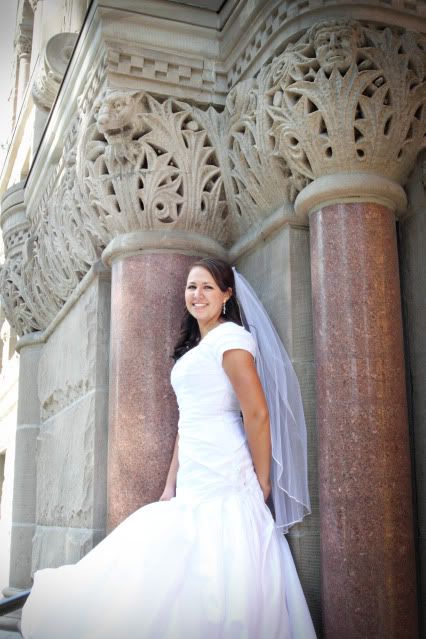 Brooklyn being Brooklyn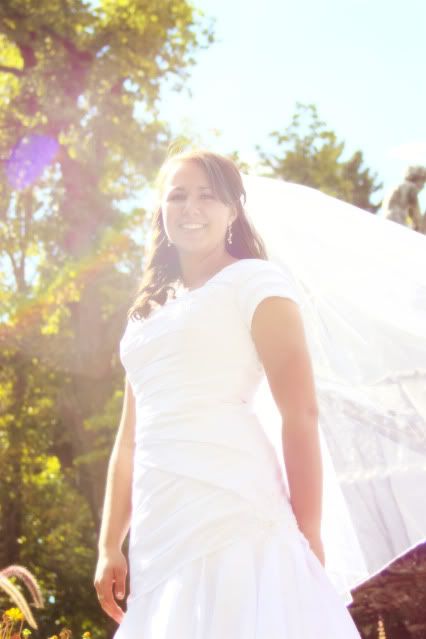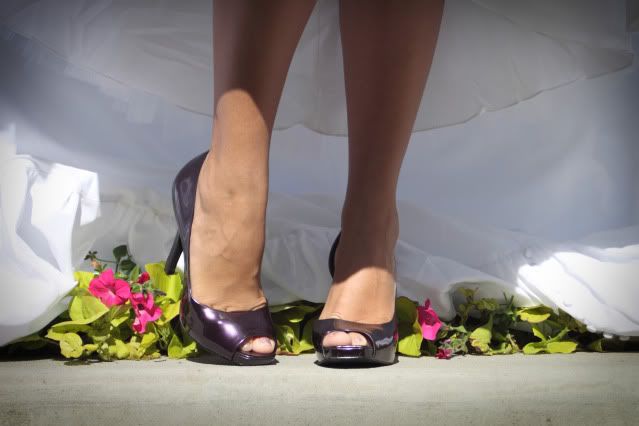 This building is massive and made her look like a princess in her castle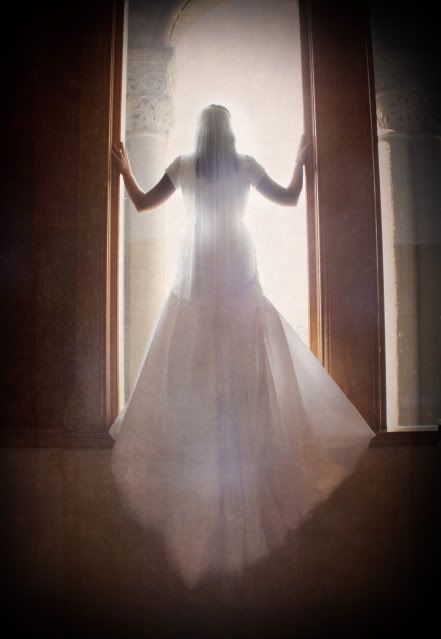 Alexa and Bailey were troopers carrying everyones bags and holding up the back of Brooklyns dress haha they are used to it so whatever :)
This building is just amazing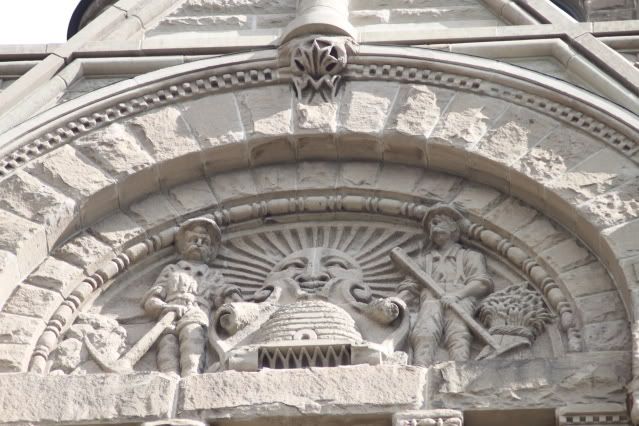 Jayda loving all the foo foo and time with the girls
After we were done we decided to take Jayda up to see East High. The day before Brooklyn, my mom and I had gone to check it out and Brooklyn went inside with my camera posing as a student lol and I was so nervous she was going to get caught. My mom says I'm not good under pressure, and if put in a interrogating situation I'd cave haha so anyway Jayda LOVES High School Musical and had just started watching the movies a couple of weeks before the wedding so when we told her she was going to East High and then pulled up to the front she squealed and said...."IS TROY BOLTON GONNA BE THERE???" Oh hunny thats everyones question and dream i'm sure lol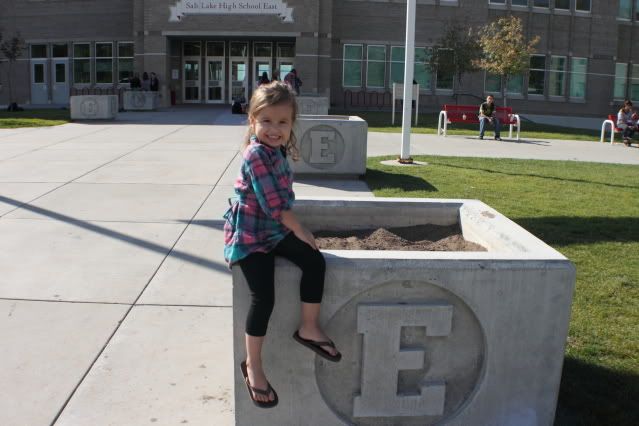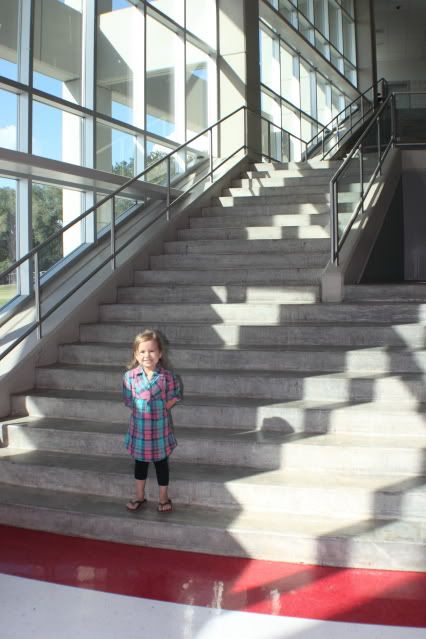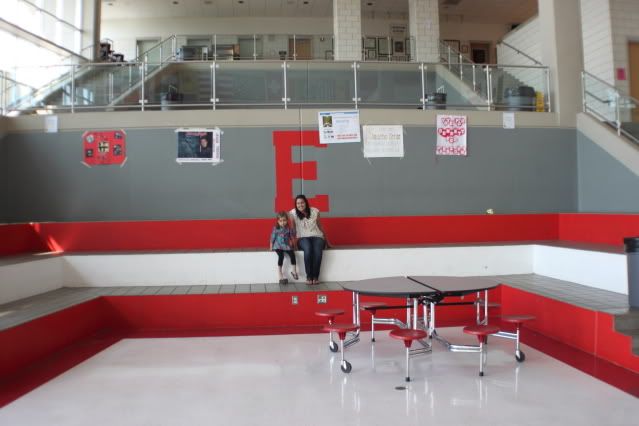 Jayda pretending to be Gabriella from the movie walking down the halls lol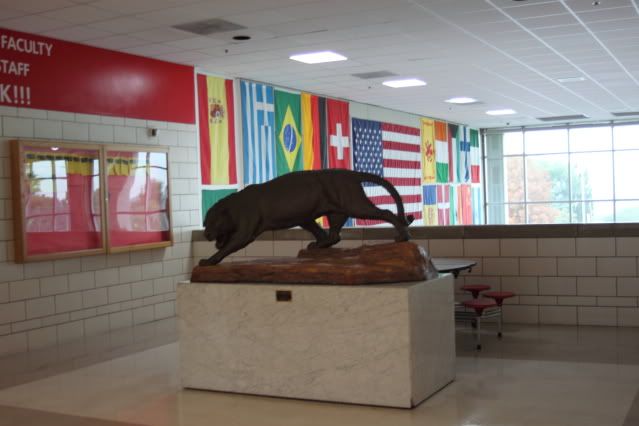 The gym where "Troy" plays basketball....Alexa had to touch every door handle to make sure she touched where Zac Efron did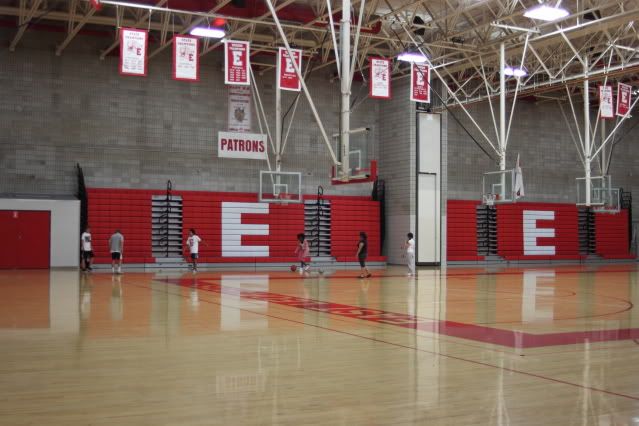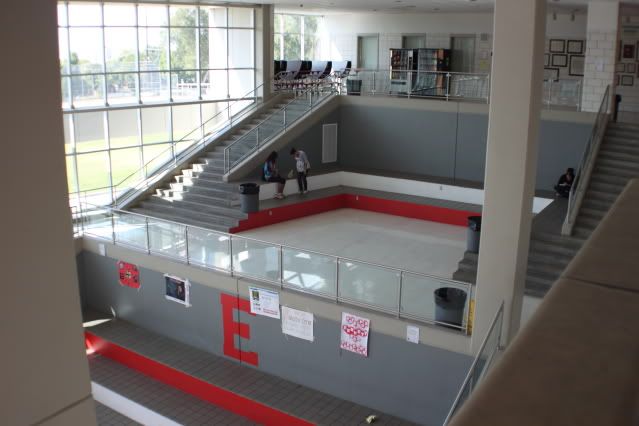 Sitting at the lunch tables like they do in the movie
Brooklyn had to take this pic b/c if you've ever seen the movie it's the stairwell where "Troy" busts out his solo song with the lightening and rain lol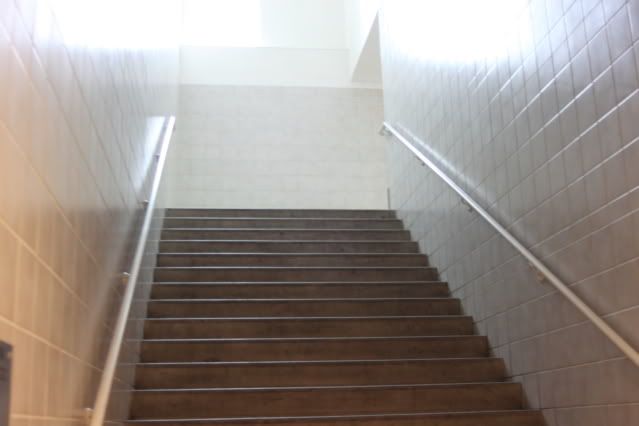 After all the hype of East High which was awesome we headed up to This is The Place Monument. I've always wanted to go and see it, and it was well worth it and really neat.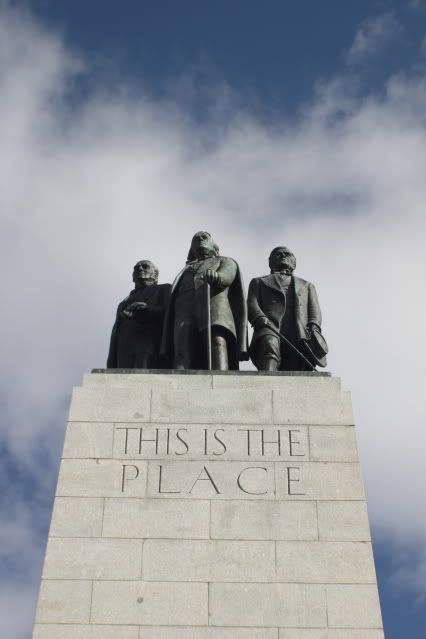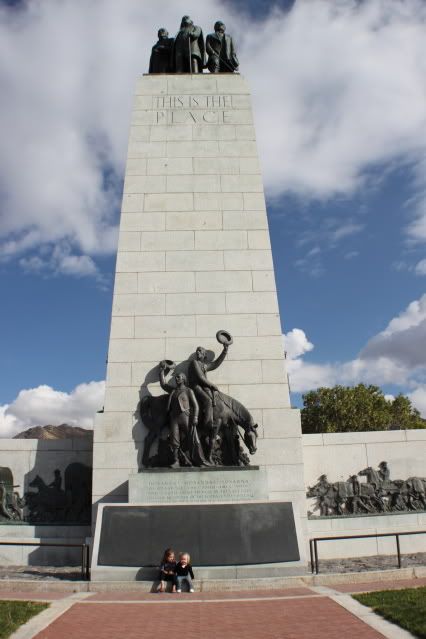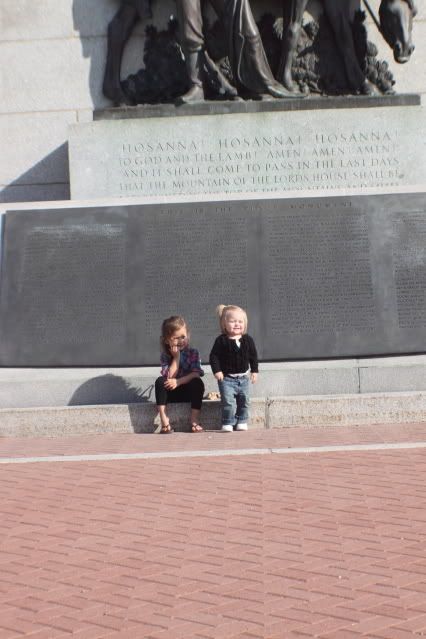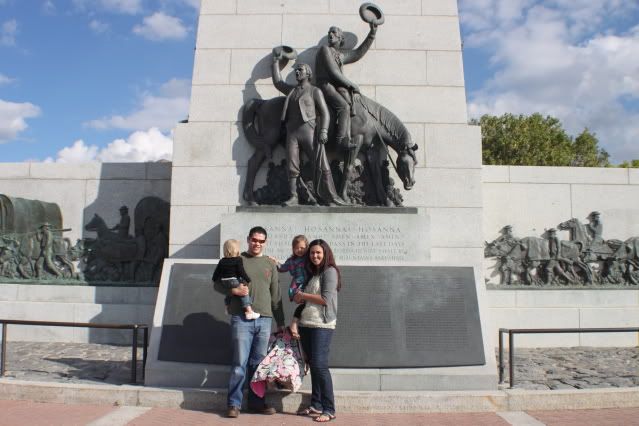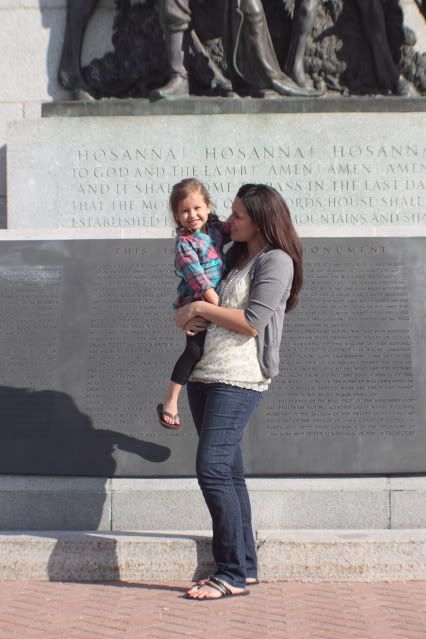 I think Grandpa was explaining something about the Train that had just pulled up at this point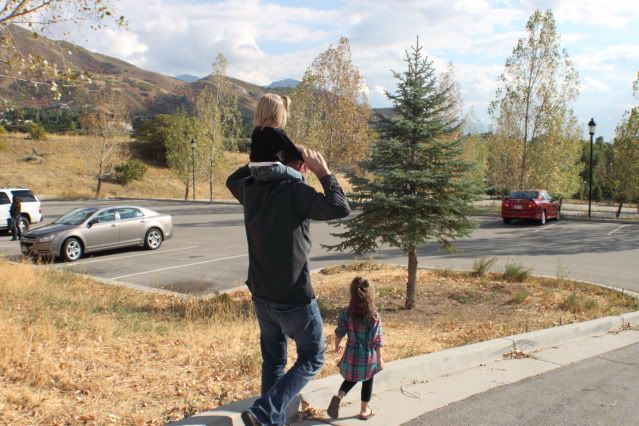 Trying to blow the dandelions that were everywhere by the Monument