Maya turned one at the end of April 3 and a half hours after my birthday to be exact. It wasn't a grand affair because she's 1. Who remembers anything when you're one. So in honor of keeping the older child happy who is already jealous that we just celebrated moms birthday and then the very next day it's Mayas, when she has to wait clear till November again for her birthday.....we did what Jayda wanted for Mayas birthday :)
So Organ Stop it was.
http://www.organstoppizza.com/
This has been a bright spot in Jaydas life as of this past month we went 2 weekends in a row. It's exactly as it has been for years and years since the place opened and I just love it. The man who plays the organ is the same too. Holy multitasking!!! You should see this man play. If you come to the valley and want a fun dinner and a show night go there.
Maya loved it as well. She loves the music and just gets so distracted by all the instruments going on around her she will barely eat. It was a fun night followed by dessert at our house and a little "Just dance" on the Wii (HILARIOUS)
some pics from that night shot by Alexa :) Thanks I would have totally forgotten to even take any.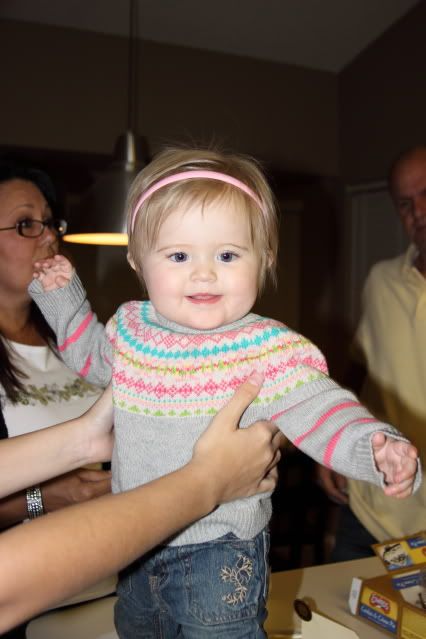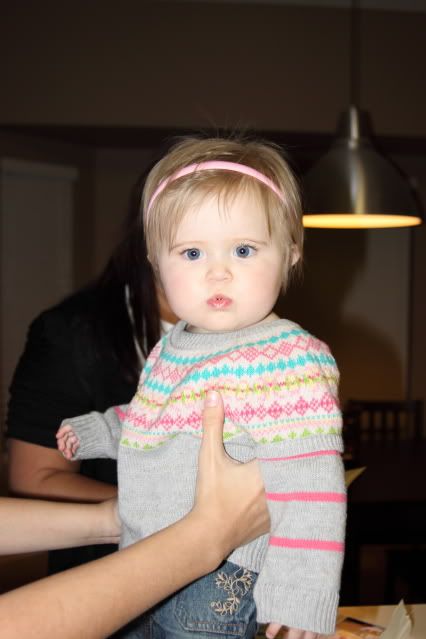 Not nearly as cool as Aunt Kathys cupcake mold Jayda says :)
First little taste