The obsession all started with this book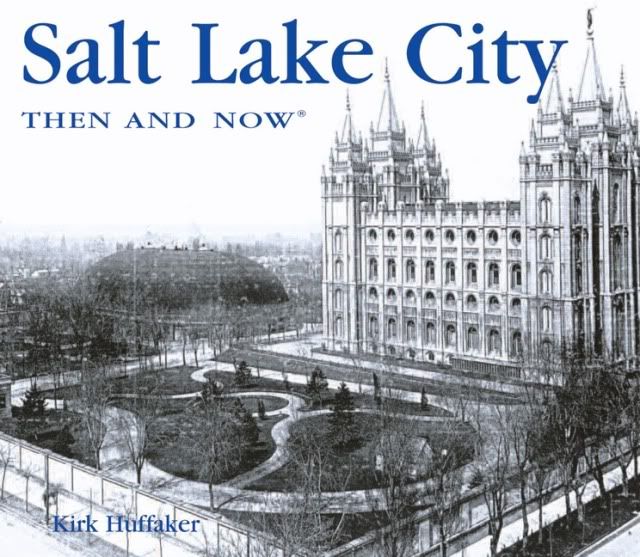 My brother and sister in law got it for Christmas. They live in Utah. I more than thumbed through it. I was ingulfed in EVERY picture and EVERY detail. I love history, I love all things old, and I loved seeing what the city looked like years ago compared to the today. I was completely mezmorized and wanted to move to the Salt Lake City of before.
I later found myself in our costco searching for the Now and Then books b/c thats where they found the Salt Lake City one and there it was. The Phoenix version.
I grabbed it without a second thought. Who needs sandwich meat? I'll just use the money for this wonderful book. So I went home and read it cover to cover. I saw places that i go now and love b/c of the old vintage walls and shops that are still there, places that I go now that I didn't realize were that old, and places I never even knew were around or existed. So I started making a list of the places I wanted to go see. I planned a day drive for the places in Mesa, then I'd move on to the other cities like Gilbert, Phoenix, Chandler and so on for other days in the future. As I was looking up online the hours for this museum that was on my list it had posted "Mesa annual history walk" All the things on the walk map were on MY list :) So I decided hmmmm pay and go with the city just to basically get the brochure and museum fee waved and wait a couple weeks to go? Or just go myself?
I of course couldn't wait so with my mom, sisters, and Jayda in tow we went on our own Mesa History Tour it was actually quite fun. My sisters complained a bit b/c they are always being dragged around on my random outtings and antics but for the most part I think they enjoyed it too. Here are the pictures:
We started at the Antique Wedding House. I've seen this building for years and knew it was used for wedding receptions now but never thought anything else about it. It was constructed by Mesa's first Mayor. It was passed down to his son and his wife and 9 children then became a halfway house after that for recovering addicts, and went into disrepair with transients coming and going. Worried for the historical home it was boarded up, in spite of this arsonists tried to burn it down and the scorch marks still are relevant today. It was bought and restored to it's originality and is used as the reception hall today.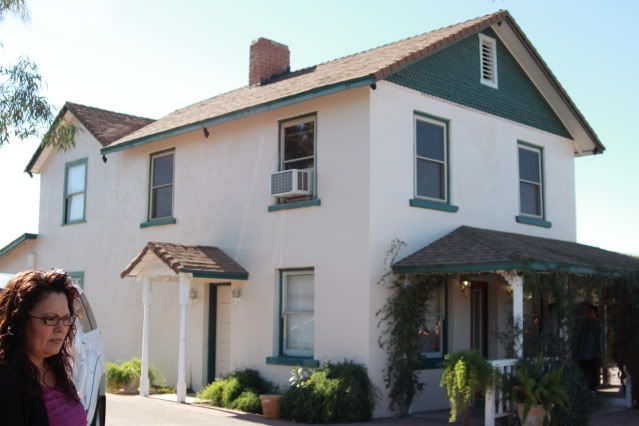 Sitting in the front parlor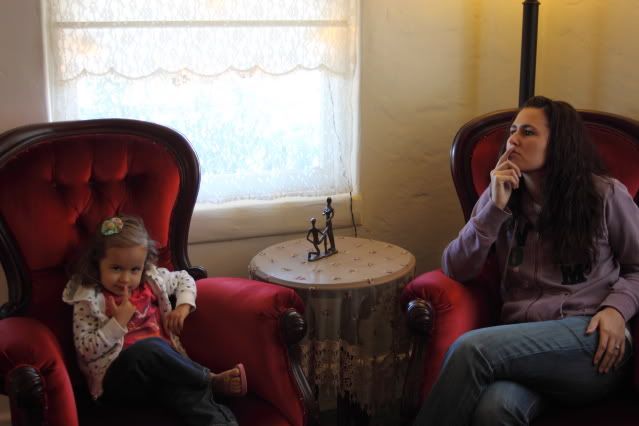 I don't know if people were smaller back in the day and shorter or what? But everything felt like alice in wonderland and I felt like a giant. I could've probably touched the ceiling when I reached up in some places and all the halls and stairs were so narrow.
Hallway looking toward the front door and parlor
We then went around the corner to the Historic Irving School which seems like it is used as a arts school now. You have to buzz and be let in but we got in anyway and the teachers were all having a meeting in the auditorium so we looked around without having to deal with anyone asking us questions and why we were there lol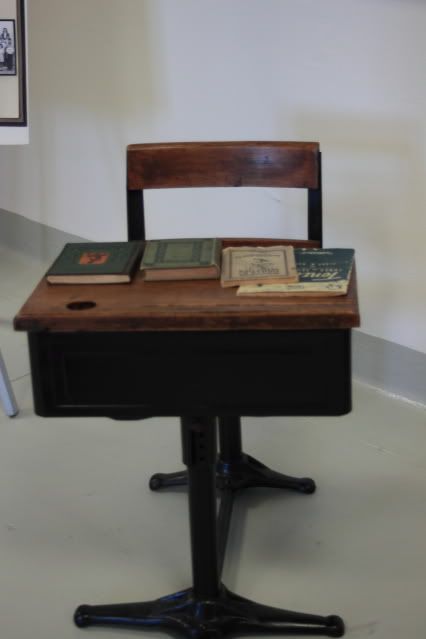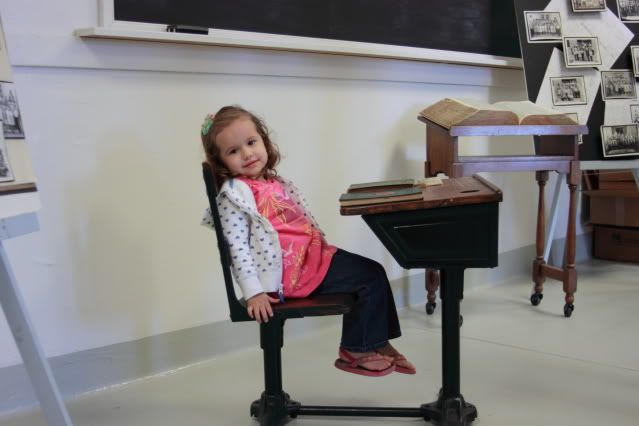 They had all these seats made out of things that the art students had done so the girls made me take pictures of them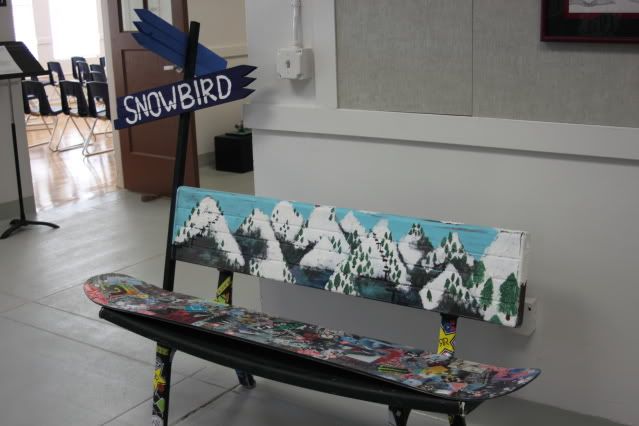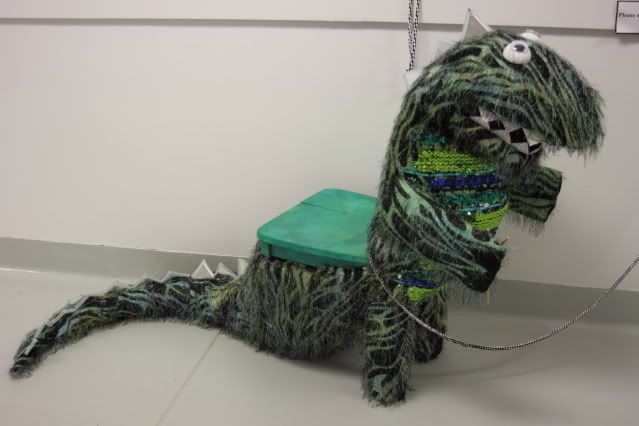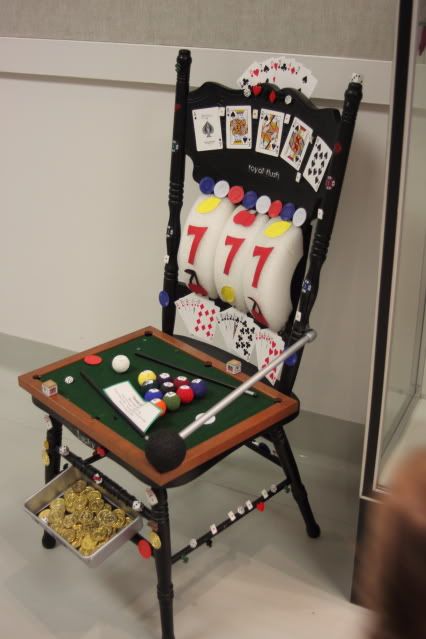 There was a display of all these different cameras the students had made out of clay that was my favorite.
To most people this would be weird but I couldn't stop staring at the floors which you could tell was the original wood flooring and thinking of all the students come and gone and the history there.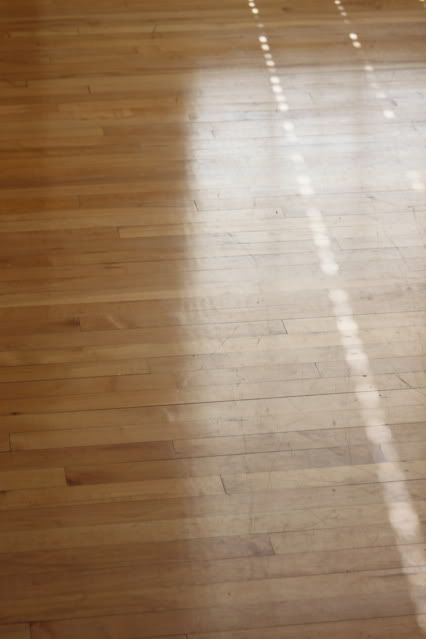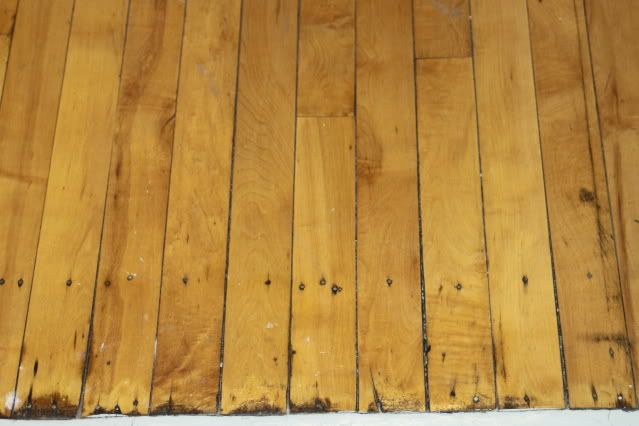 This really cool fireplace in the middle of an old classroom. Come on how cool is that? What school has a fireplace in it today? Not one. Plus it was a gorgeous fireplace.
Same room as the fireplace
I kept seeing this thin thin thin little doors all over and just had to look inside. I was thinking jeez is this the timeout door lol? but they are only like as wide as my hand so I unlocked and opened it and saw the original piping and was hiding behind.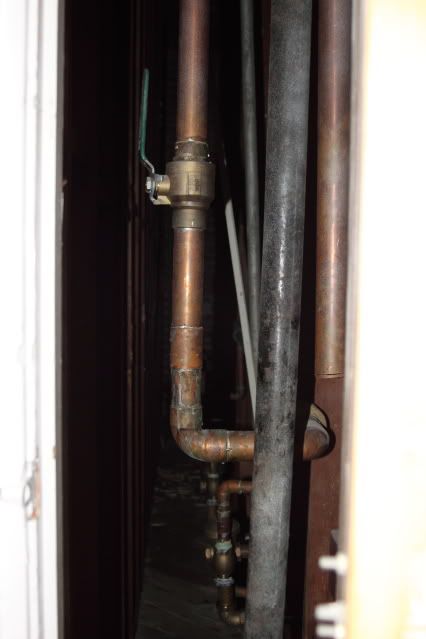 The rest of the history tour to be posted tomorrow